Hi!  My name is Trish Gormican and I'm a Business Development Consultant who is bored with the older generation dishing out financial advice that does NOT relate to me or my lifestyle.  My background is a bachelor degree in Business and a masters degree in Accounting.  I started out my career at a Big 4 accounting firm, but I ended that grind after a few years for a more regional mid-sized firm with a better work/life balance.  My ultimate career goal is to take over my family's small consulting practice, Gormican PC!  I enjoy helping people comprehend the financial world around them and enjoy the happiness of being debt free.  To find out more about me, you can visit my personal website at www.trishgormican.com!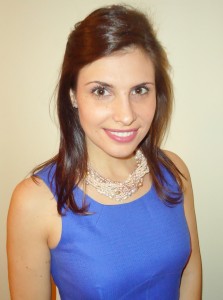 Here is a quick run down on what The Financialite is:
WHO? I am a Business Development Consultant that strives to help you comprehend the financial world around you. The main focus of my business is tax and accounting services for individuals and/or their businesses to identify and achieve their short and long term goals. Whether you need advice about your everyday finances and how to live within your means or you want to learn about successfully managing your business, my services will help you.
WHAT? I strive to make people comfortable living within their means. I hope to be able to determine how you make your money and what you are spending it on. I strive to help the "creative" people of the world do what their heart desires… if its to open a hair salon, become a professional photographer or be a personal trainer every profession is completely different, but the core accounting aspects are the same. I can help you with the foundation of building up your business with understanding how operating a business works.
WHEN? I am here to help at all times. I developed the company to work with a busy person's lifestyle. I'm available when you are. We can meet in person, discuss on the phone or have a skype date. Whatever is convenient for you.  Contact me when it is convenient for you!
WHERE? My office is located in Wellesley, Massachusetts and I currently reside in Wallingford, Connecticut.
WHY? The Financialite was developed to help people understand and be able to feel comfortable within their budget and lifestyle. I enjoy taking the time to sit down and meet my clients in a comfortable work environment. Finances, whether personal or business, are a necessary element in life and should be managed properly.
Please feel free to reach out to me to discuss working together and my current rates – I can be reached directly at tgormican@gormicancpa.com.  Looking forward to working with you!

Your doctor is certified. Your lawyer is certified.
Is your accountant certified?
If your accountant isn't a Certified Public Accountant,
think twice about where you are getting your advice.
Who do you want handling your financial and business matters?
If your accountant isn't a CPA, it's time to seek professional help.