I went to an event this past weekend with a local group of bloggers called Boston Bloggers.  I had not formally met most of the girls, but knew their blogs well as I have been following each of them for a while.  The event was at Howl at the Moon which is a new hot-spot in Boston that is a dueling piano bar.  Naturally, it was loud in the venue and we had reserved tables by the stage so I had a little trouble hearing everyone's name when they introduced themselves and which blog was theirs.  Some of the girls actually had business cards for their blog which was great because I could place a blog with a name and face.  However, I felt a little out of the loop because I did not have business cards for my blog.  I did have business cards on me, but they were for my consulting practice and they are a little formal for my blog.  It got me thinking about the need for business/networking cards and if they are considered to be passe at this point?  Is there a need for me to invest in The Financialite business cards?
Lots of thoughts are running through my mind while I consider if business cards are a must… For instance, when you meet someone out and you do not have a business card on you, what do you do?  Please do not tell me that you input their information directly into your mobile phone or use the Bump App on your phone!  That would be fine if you just ran into a friend, but a potential business contact??  No. Way.
Here are things that you should consider from this chance encounter: Are you missing out on the opportunity to reconnect with them again? Have you completely blown a potential business relationship with someone because you were unprepared? What is their first impression of you? After thinking about this for some time, the answers that I came up with really depend on what you do and what product and/or service you are providing.
In my business, I am a consultant.  I need to be on my game and ready to meet a potential client anywhere that my life takes me.  I could be on the T and bump into an old high school friend.  I could be in the elevator in my building and bump into a neighbor.  I could spark up a conversation with someone at a local coffee shop and get to talking business.  In any of these situations, I could possibly lose out on the chance to reconnect with them again if I was not able to give them a business card or take theirs.  The electronic business card is great, but that can get lost in the shuffle when they save you to their endless contact list and never review it again.  The business card is a great way to make it onto someone's radar at a later point in the day – they clean out their pockets and find it, they look in their wallet and see it, they open their briefcase and its there.  Anything to get yourself on their mind again.
Your business card is a chance for you to put down all of your pertinent contact information into a concise spot to grab someone's attention.  If your business card, just says your name and address, but does not give the potential reader any idea of the services you provide – what good is that?  This is your chance to make a statement and stand out from the multiple people that they interact with on a daily basis.  For instance, if you are attending a career fair/networking event, you want to be the one who stands out and looks the most professional.  You want to be the one who gets the opportunity to stand in front of them again and give your sales pitch (you need me as part of this company because.. you should consider adding my product to your line up because..)  I would suggest going for something bold whether its for business or networking cards because you want to make an impression.  Check out some of these samples – think you would remember the person who gave you one of these cards?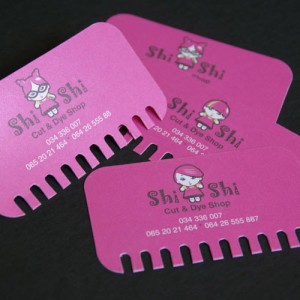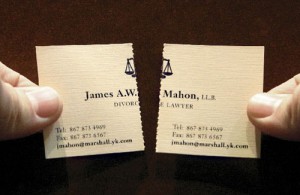 Now what is the price that this will cost you to design the perfect business card for yourself?  There are tons of websites that are out there that I would highly suggest you look into to get a business card designed and printed. Moo, Vista Print, Jak Prints etc.  I would suggest getting the most professional, high stock business card that you can afford.  A good business cards could cost you anywhere from twenty dollars to up to a few hundred dollars which can seem steep if you are just creating them for your blog or to network, but you have to think of the long term benefits of having these cards.  If you even make one connection that becomes a potential client those cards might even pay for themselves!  This all depends on what your service is and/or what you are trying to promote.  If it lands you your dream job out of college, is few hundred dollars really a big deal in the long run?
Do you think that business cards are worth it or do you consider them passe? Do I actually need to invest in business cards for The Financialite?