This is a question that is often asked and debated – would you buy a generic item over a brand name item just because its cheaper? Not all generic or store brands are created equal and not all brand name items stand up to their hype.  When everyone is looking to cut corners, including their weekly grocery budget, does it make sense to purchase generic items?  They will lower your final bill, but do they leave you feeling a bit bland about your purchases?
The thought of moving into a new apartment means that we have to buy all the essential items that one never thinks about until they completely move into an empty apartment.  The things like glass cleaner, tile cleaner, wood floor cleaner, etc.  When we left our last apartment, it would never occur to me to take any of the cleaning supplies because they were all half used and they are honestly rather "cheap" in my eyes.
Well.. now that we have moved in and need clorox wipes, swifers to clean the floors, windex to wash the windows, etc. I'm realizing just how expensive these items can be.  Notice that in each of those cleaning supplies listed I used the brand name of each item.  Sometimes I feel like brand name products are better in quality, but is that really the case?  With manufacturers pushing to gain market share on the brand name providers, do generic brands do the job just as well?   Just because another product is produced to look exactly like the brand name product does not mean that it is as good or better than the brand name product. The only way for you to figure that out is to do a trial and error process for your self.  You might think that a generic brand tastes, smells, feels exactly the same, but someone else might bawk at the thought of it.  To each their own, I suppose!
Transitioning this into every aisle of the grocery store, are there other items that you can save a few pennies on by buying the store or generic brand items?  For instance, I will be honest – I will NEVER buy store brand or generic toilet paper.  I'm sensitive and just think that I would rather a nice comfortable tissue instead of some of the cheaper brands.  I will pay the extra $ on purpose to know what I'm getting.  In addition, any sort of health and beauty item, I would prefer the brand name.  I have very sensitive skin and eyes, I will only buy certain items and stick to them after years of trial and errors.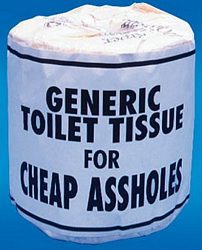 On the flip side, I never buy name brand milk.  In the local Boston area, I found out that
Garelick Farms
produces most of the milk for the local markets here and it would be silly to pay a "premium" for brand name milk when it is the exact same thing with just a different label on the milk jug.  In addition, I'm a generic brand when it comes to medications.  Whether its over-the-counter or not, I think that most medications have a generic version that is pretty much manufactured in the same plant as the brand name medication.  I'm fine with saving a few bucks here.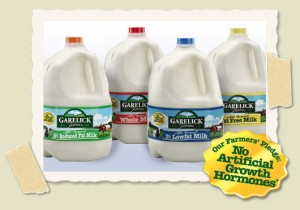 Which side of the fence do you fall on – do you buy mostly brand name or generic items?  Is there anything that you absolutely will not buy generic on?